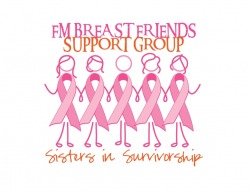 We meet as strangers,
and leave as "sisters in survivorship".


Here's what our Support Group means to those that attend:

---
Stephenie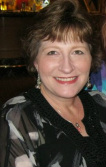 Hello! My name is Stephenie. I was diagnosed with Stage IIB Invasive Ductal Carcinoma in July of 2009. Shortly after my mastectomy and first chemo treatment, a member of FM Breast Friends invited me to a meeting. She even came and picked me up, most likely knowing that it was all too "new" for me, and that I probably wouldn't get there on my own. At our first meeting, our support group leader and I realized we had been friends growing up in north Fargo, reconnecting all these years later as breast cancer survivors. I felt an immediate bond with these women and have rarely missed a meeting since!

Those of us diagnosed with breast cancer have often compared the experience to becoming a part of a sorority that no one really wants to join, as the "initiation ceremony" is so crummy. However, the sisterhood I now have with other members in the group is amazing! We have a close bond with one another, and an understanding of all that breast cancer brings to our lives, which can only be realized by fellow "sistas". These women have become some of my dearest friends, and I look forward to each meeting. We laugh, sometimes cry, offer advice and of course give each other support. This group is one of the many "blessings" of having cancer, and it has made a huge difference in my life. We are truly "Sisters in Survivorship!

---
Janell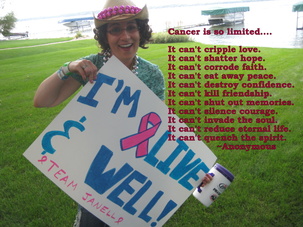 I was diagnosed with breast cancer at the age of 27. A friend of mine had heard about this support group about 3 months after my diagnosis. At first I was kind of nervous about attending a support group - not really knowing what to expect. However, as soon as I walked into the room the first time, I knew I was meant to be there. I immediately felt a connection with all of the other ladies there. I have a wonderful support group with my family and friends, but many times they don't know what I am going through like other cancer survivors know. It's so nice to be able to be so open with others who have experienced the same things I have.
I have laughed with them, cried with them, and given support to others with them. The monthly meetings are on the top of my to-do list!
I feel a special bond with all of the other women in the group, for we have a special sisterhood. We are all strong survivors, ready and willing to help others in any way we can; while at the same time receiving help for ourselves.
"A true sister is a friend who listens with her heart."
-- Author Unknown
---
Sue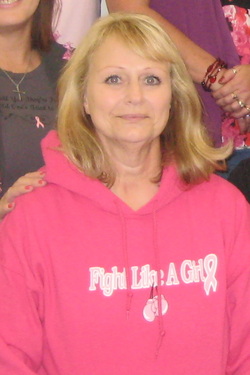 Hi, my name is Sue. I got my shot at living life to the fullest at the age 47. I felt
breast cancer
happened to other people [women and men] not me. I had the world by the tail: god family and job. I am a five year sista. I saw the FM Breast Friends contact sheet at Roger Maris Cancer Center and waited about 6 mths. I went to my first meeting and haven't stopped! Everyone is so wonderful, we talk about feelings with people who have been there. .The sistas truly understand. Sometimes we can't show our fears with family, it's too hard for them to think things may not turn out for the best [that was my mind set at first things being negative] but the truth is the positive is all around us. That is what the support group does; we show and learn that the positive is all around us. We also share funny things about ourselves. Thanks Pam, for starting a support group that is open to everyone young and older alike. Cancer isn't picky about who it touches but the sistahood will be ready for the fight, prayers, and love. Go FM Breast Friends!
---
Abby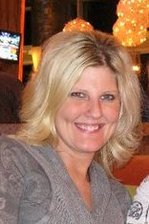 Hi! My name is Abby and I was diagnosed with
breast cancer
at the age of 35. I will be turning 39 this summer and life is good! I remember when I was at one of my first appointments I asked if there was a support group and it didn't sound like there was one. I was actually kinda shocked that Fargo did not have a support group for women with breast cancer. I met Lisa Verworn co-founder at the
Roger Maris Cancer
Center and then she introduced me to Pam Knapper who is the founder of our support group. I know that all these women will be friends of mine for the rest of my life. We all are part of a group that we really don't want to belong to but we have each other and we "get" each other!!! This support group is a blessing to me and I love all my sistas!!!
---
Toot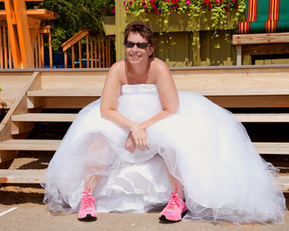 My name in Diane Marthaler, but everybody calls me "Toot"! My dad, "God rest his soul", always called me Tootie, Toots the fruits and many more to mention. I was diagnosed with

Breast Cancer

in June of 2008 and then had a reoccurrence in 2010. I live in

Breckenridge

, so I have not been to the FM Breast Sisters in Survivorship until recently. Wow! What a great bunch of women! Everybody had a chance to either speak or just listen. We laughed, we cried and to me one of the best nights ever! Everybody deals with Cancer differently and what I like about the group is that maybe you have been dealing with an issue and need some advise or trick or a tip, they are there and so willing to give imput. We can talk about issues that we have had or are having during treatment. We also discuss what we did to go from getting treatment to survivorship. I would recommend the group to everybody who has gone through Cancer! They are just a great bunch of women! They are women who I now call my Sista's!
---
Dedicated to all my Sistas; first by circumstance, but ultimately by choice.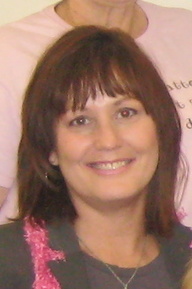 Krystal
We are friends, and yet now, so much more.
Through circumstance, we have become sisters.
Our roads have crossed, you humble me with your faith.
I follow your journey, celebrate your joys, grieve with you.
I too, have fought the beast, emotionally and physically
Alas I have won a reprieve, however long it may be
Still feeling it's presence, living passionately, yet cautiously.
Not wanting to wake the sleeping giant.
I know long nights when demons dance.
Your tears are my tears, weeping for loss of time.
Time to live, time to be here, time with family.
Time to love; unconditionally, unselfishly, just time.
Wanting them not to forget, begging God to stay.
How can it be?
Who will guide them, hold them, love them?
Heart bursting with pride, still so much love to give.
Trusting in Him, we will all be There, but perhaps here as well.
You, who have battled the beast with whole heart, soul bared.
Infallible determination, definitive grace, resolute strength.
Each step, every heartbreak, joy and sorrow, painstakingly recorded.
Time cannot erase a legacy such as yours.
I have come to know you, sister, not through blood, but by choice.
Hope, comfort and complete peace, I pray you receive.
That demons are banished, pain and suffering are no more.
Prayers, of peace, tranquility, beauty and joy.
A sweet caress carried on a gentle breeze, of love, even guidance
Until paths cross again, our recognition instantaneous.
All who influence us in this life, revealed in the next.
For all of this and much, much more, I am incredibly blessed.
~Krystal Anderson
---
Valorie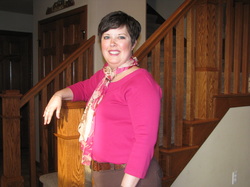 I was diagnosed with
breast cancer
at the age of 36. Almost immediately, Pam (one of the founders of the group) contacted me to extend an open invitation to come to the FM Breast Friends support group. Although I thought about going, I put it off by telling myself that my wonderful family and friends were enough support for me and I didn't have time to go there. It wasn't until later in my treatment when I decided to check this group out. What a blessing that was for me! To have friends who are also survivors has been so nice. It is a safe place to discuss anything and have others truly understand what it feels like to travel this journey. The only regret I have is that I didn't go sooner. I have found some lifelong friends through this group. It is my hope that I can help others through their journey somehow just as the FM Breast Friends have helped me along mine.
---